Summer is coming!,
Are you ready ?
Our staff is experienced and courteous, with a high service awareness that will accompany you with a smile and professionalism throughout the event.
We have a wide range of attractions for events suitable for any occasion and age, from attractions to weddings/birthdays events to corporate events.
Our company provides service in all parts of the country. You call and our teams will be there for you.
We believe first of all that the event must be safe before all. Therefore, we have strict safety procedures.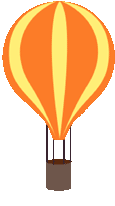 Over the last four years, we have introduced our unique programs to hundreds of summer camps and schools.
It warms our hearts each time a camp / school director calls to tell us how much the campers / students enjoyed last year and invites us to come again.
We are a young team that places an emphasis on good energy.
We always look for new ways to give you an incredible program as never seen before!
Our greatest satisfaction is the delighted applause of the campers at the end of each program!
We strive to bring you programs that the children won't stop talking about, the hottest programs of the summer!
Every camp director that has used our services knows that the campers were given the most exciting summer experience
We constantly strive to give you the most professional, accessible and exceptional service.
We give your campers a new and unique experience which includes tradition, culture, fun, and value.